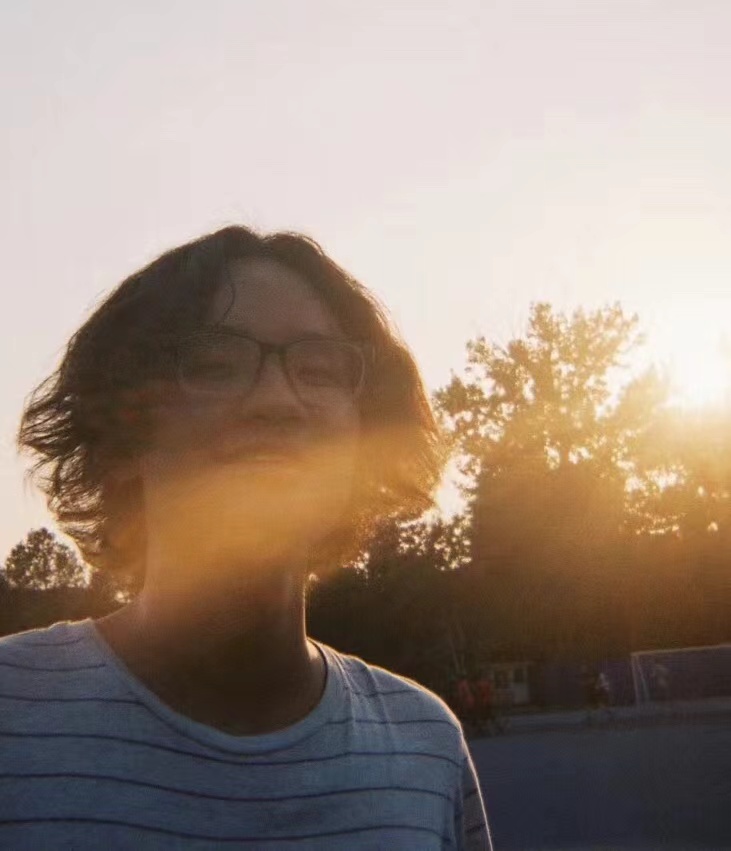 Hey, thanks for stopping by! 😄
I am currently a Research Scientist at Shanghai AI Laboratory, working with Dahua Lin and Chen Qian, where I am leading the group of XR-Research. Since 2019, I have been a visiting scholar at MMLab@NTU at Nanyang Technological University, working with Chen Change Loy. Previously, I was an Associate Director of R&D at SenseTime Group Inc., working with Xiaogang Wang, where I led the research and development of XR-Lab and SmartVideo Group. I obtained my PhD in the BNRist Center, Department of Computer Science and Technology at Tsinghua University.
My research interests lie at the intersection of Computer Vision, Computer Graphics and Machine Learning, with focus on the generative model, digital human and video understanding.
** Job positions are open for researchers and interns at Shanghai AI Lab! **
** Joint programs of PhD at NTU and HKUST are open! **
News
| | |
| --- | --- |
| Oct, 2022 | We started OpenXDLab, a new large-scale open-source project for datasets of XR research! 🔥 |
| Sep, 2022 | We released XRNeRF, OpenXRLab's Neural Radiance Field (NeRF) Toolbox! 🔥 |
| Sep, 2022 | 1 paper got accepted by NeurIPS 2022. |
| Jul, 2022 | 5 papers got accepted by ECCV 2022. |
| May, 2022 | 2 papers got accepted by SIGGRAPH 2022. |
| Mar, 2022 | 3 papers got accepted by CVPR 2022. |
| Jul, 2021 | 6 papers got accepted by CVPR/ICCV/NeurIPS in 2021. |
| Aug, 2020 | We are organizing DeeperForensics Challenge on Real-World Face Forgery Detection, ECCV 2020. |
| Aug, 2020 | We are organizing Workshop on Sensing, Understanding and Synthesizing Humans, ECCV 2020. |
| Jul, 2020 | 5 papers got accepted by CVPR/ECCV/NeurIPS in 2020. |
| Jul, 2020 | We released MMAction2, OpenMMLab's Next Generation Action Understanding Toolbox. |
| Jul, 2020 | We released MMEditing, OpenMMLab's Image and Video Editing Toolbox. |
Selected Publications
Generalizable Neural Performer: Learning Robust Radiance Fields for Human Novel View Synthesis

Technical report, arXiv:2204.11798, 2022

3DHumanGAN: Towards Photo-Realistic 3D-Aware Human Image Generation

Technical report, arXiv:2210.06551, 2022

StyleGAN-Human: A Data-Centric Odyssey of Human Generation

European Conference on Computer Vision (ECCV), 2022

CelebV-HQ: A Large-Scale Video Facial Attributes Dataset

European Conference on Computer Vision (ECCV), 2022

Text2Human: Text-Driven Controllable Human Image Generation

ACM Transaction on Graphics (SIGGRAPH), 2022

TransEditor: Transformer-Based Dual-Space GAN for Highly Controllable Facial Editing

Conference on Computer Vision and Pattern Recognition (CVPR), 2022

Focal Frequency Loss for Image Reconstruction and Synthesis

International Conference on Computer Vision (ICCV), 2021

Everything's Talkin': Pareidolia Face Reenactment

Conference on Computer Vision and Pattern Recognition (CVPR), 2021

MEAD: A Large-Scale Audio-Visual Dataset for Emotional Talking-Face Generation

European Conference on Computer Vision (ECCV), 2020

DeeperForensics-1.0: A Large-Scale Dataset for Real-World Face Forgery Detection

Conference on Computer Vision and Pattern Recognition (CVPR), 2020

TransMoMo: Invariance-Driven Unsupervised Video Motion Retargeting

Conference on Computer Vision and Pattern Recognition (CVPR), 2020

TransGaGa: Geometry-Aware Unsupervised Image-to-Image Translation

Conference on Computer Vision and Pattern Recognition (CVPR), 2019

ReenactGAN: Learning to Reenact Faces via Boundary Transfer

European Conference on Computer Vision (ECCV), 2018

Look at Boundary: A Boundary-Aware Face Alignment Algorithm

Conference on Computer Vision and Pattern Recognition (CVPR), 2018